Corporate World Trading Cards
NFT Collectible Cards on Wax Blockchain
July 31, 2021 12:00:00 EDT
Pack opening 10 minutes after launch
Good News! The Series 1 Worker and Executive Packs are now SOLD OUT! So production of series 2 characters is on the way! There will be more characters but will have the same rarities as Series 1 to keep it consistent.
Series 2 will be entitled The Perils of the Corporate World!
---
Series 1 - Journey to The Corporate World Summary
Welcome to the Corporate World (Hell on Earth)! Dan Tenferno felt something amiss when he joined Herr E-tech Labs Limited as their new employee. He has been experiencing "daily work-life imbalance". From what he gathers, the CEO's unique aura has corrupted the long-time employees and morphed them into worst versions of themselves. Even the office equipments have a mind of their own!
Will Dan survive this godforsaken place? Will he be corrupted, or will he escape?
Get updates on upcoming drops and packs via Telegram or Twitter page.
As Seen On
Preview Cards and Rarities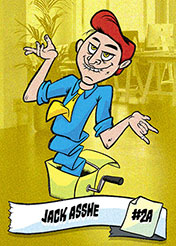 Base
Common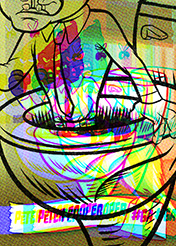 Chaos
Uncommon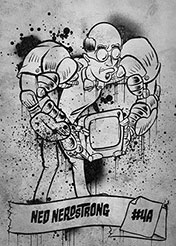 Graffiti
Rare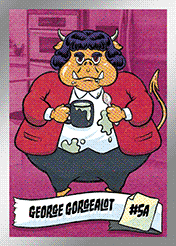 Foil
Epic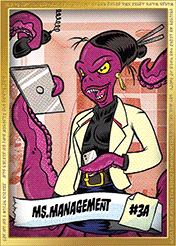 Gold
Legendary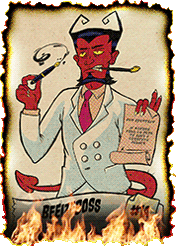 Burning
Mythic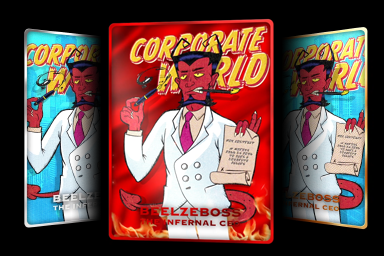 Premium Character Card
Staring on June 5
High-quality and top-class cards for Corporate World collectors. Initial sale will be whitelisted for accounts that opened a pack (1 day before the drop).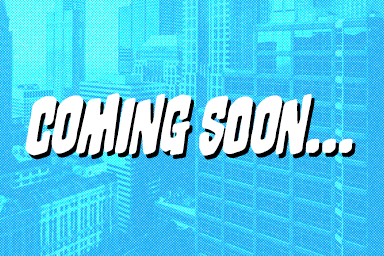 Coven of the HR
Coming Soon
Here comes the Coven of the HR. What secrets will be revealed? New character cards and special blends.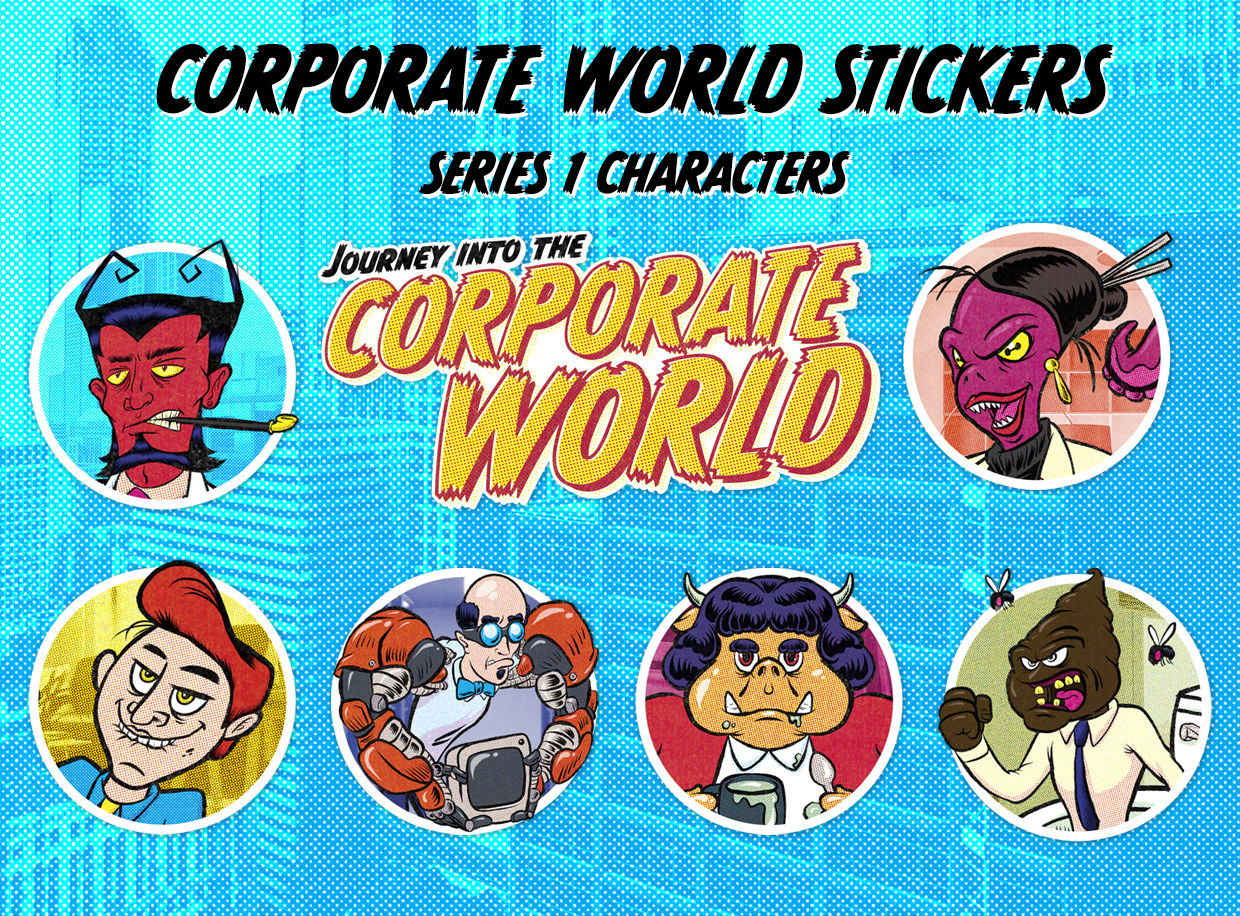 Series 1 Character Stickers
Sticker NFTs
Collect NFT stickers featuring the characters of Corporate World Series 1! Collect them all!
Promo Cards & Giveaways
Freeeeeee NFTs
Join our Telegram group and be one of the first to know whenever we have a giveaway or a free promo card drop.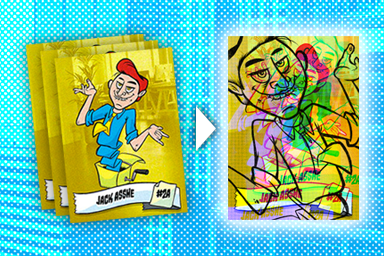 Sacrifice Your Cards
Blend cards together to get higher rarity
If you have extra 3 (same character, same rarity) cards , you can blend them to the upgraded version. But, to get 1 Infernal Object, you must sacrifice all 6 Mythic character cards.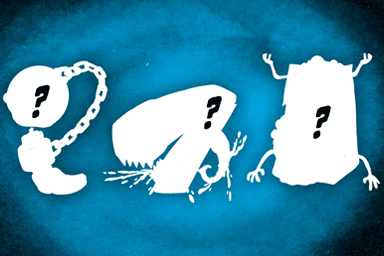 Infernal Objects
Those pesky critters
Besides the 6 characters, there are also 6 Infernal Objects in the set. These are objects found in the office that came alive and develop personalities of their own.
Sites and Services Used
Thank you to these wonderful sites and services. This project is possible because of them.
Frequently Asked Questions
+ What is Wax?

WAX is a cryptocurrency used for trading cards and digital collectibles.

The WAX blockchain is designed to make e-commerce transactions faster, easier, and safer for all participants. ]

The WAX Blockchain uses Delegated Proof of Stake (DPoS) as its consensus mechanism and is meant to be fully backward compatible with EOS. The custom features and incentive mechanisms developed by WAX are designed to optimize the blockchain's usability in e-commerce, and encourage voting on guilds and proposals.

+ Why use Wax Blockchain?

Here are some good reasons:
- Instantly trade collectibles with anyone, anywhere in the world – for free!
- Sell virtual items on secondary marketplaces for real fiat currency such as dollar or euros.
- Trade with confidence that every collectible is certified authentic, unique, and can never be altered or counterfeited.
- Safest way to trade and sell collectibles.
- Since your collectibles are NFTs and are stored in IPFS: no more hassle with long shipping times, no more wear and tear, and your collectibles are there eternally.

+ Where to buy and sell cards and packs?

You will be able to buy and sell cards and packs at Atomichub.

+ Where to trade with other collectors?

You can visit our Telegram group to chat with other collectors. Discord server coming soon!

+ Where to unpack or open the packs?

Select the link 'Open Packs' to visit the NeftyBlocks tool to open packs
About the Artist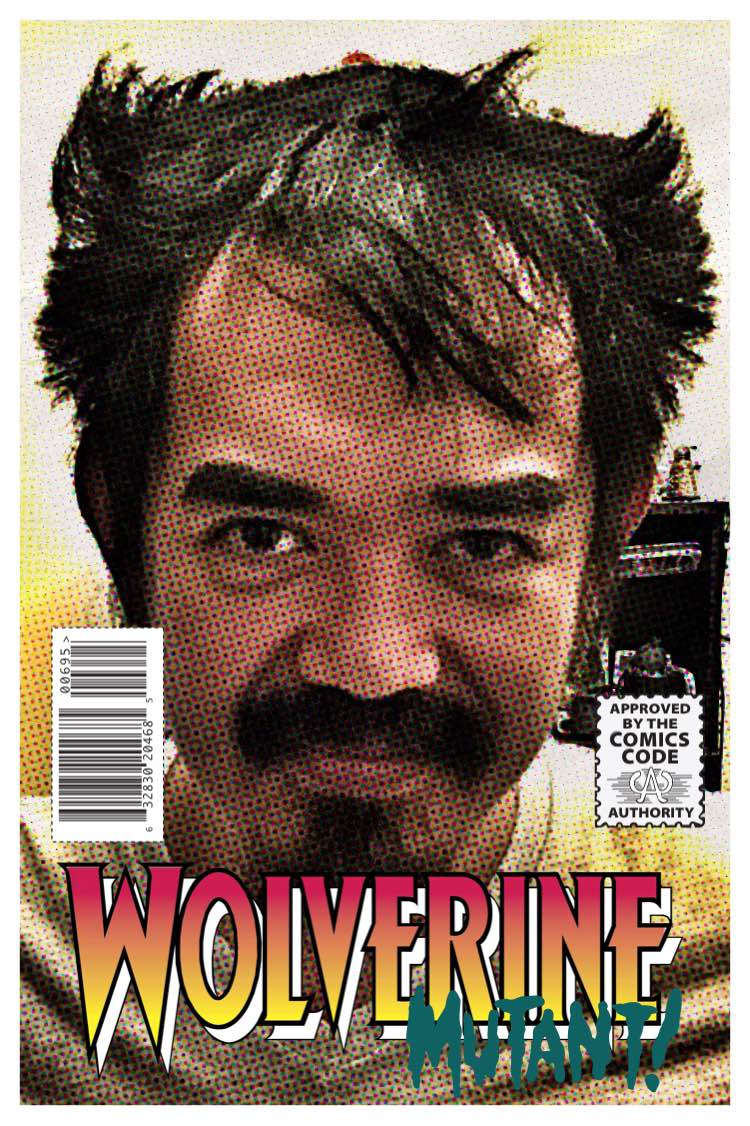 Jonezy is a self-taught artist from the Philippines. He too longs for the day he can escape the clutches of the Corporate World!
Lifelong Craftsman:
He loves to experiment and building things - apps, games, art, and more! As an artist, he works in a variety of styles and continues to learn and push his skills to the edge.
Collector By Heart:
Given the chance he will collect toys, cards, LEGO, books, and artworks to fill up his apartment.

He dreams of creating collectibles that he would like to collect himself.
Inspired By:
Cartoon/anime, retro comics, toys, pop surrealism, lowbrow art, and more!